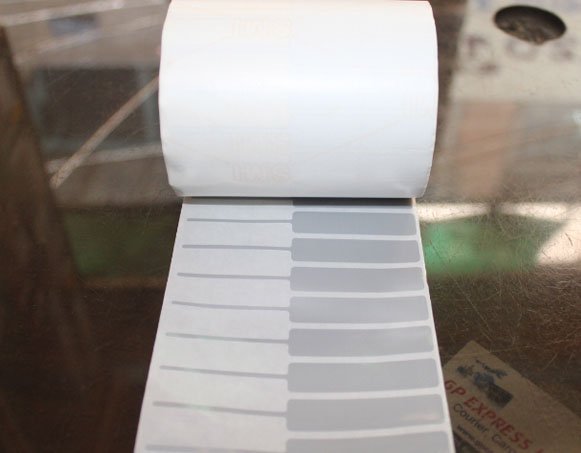 NL Labelwala carry various kind of thermal printer jewellery tags.
We provide the best quality and non tearable of thermal printer jewellery tags.
Our principal motive is to keep the ornament unfilthy by the adhesive. By doing so the product will remain untorn as well as unglued. Consequently our product will give a fascinating look.
Our tested, reliable, seamless, defect free and cost effective range of Jewelry Barcode Labels is used for labeling products which contain product specific information. For 100% customer satisfaction we offer various categories in these labels such as synthetic, and removable. As per the demands of the market, we made these Jewelry Barcode Labels from high quality and long lasting material. Furthermore, the labels are also suitable for different kind of packaging.
The main Speciality & Feature of our Tags & Labels is that these are Adhesive free, so that all your Ornaments remain safe from dirt and making it more precious & beautiful then ever before.
MINIMUM QTY SALES 5000 PCS TWO ROLL.
NOTE:- 100X13MM SIZE COLOR LABELS AVAILABLE PINK,BLUE,GREEN,YELLOW,PURPLE
VOID LABELS ARE AVAILABLE FOR ALL SIZE
We supply Jewelry Labels/Jewellery Tags which are tearing and abrasion-resistant, aesthetically pleasing, soft to the touch, looks and feels better than film tags. These labels have printable bar code printable and protecting details and specifications which are attached to gold or any other ornament which displays its weight and price. All the labels are made in standard as well as customized sizes depending on the requirement of the client.